 Save time, money & stress with remote, virtual assistance.
How I Can Help
Hiring a virtual assistant can help you streamline your brand or your work.  Not sure what you should outsource?  Not sure if you need it?  Believe me, you do! A virtual assistant will give you more time to work on sales, client needs and keep you organised behind the scenes.  Need more benefits?  Hiring a virtual assistant also saves you money!
Manage online store/orders
Weekly/Monthly Report Prep

Let's work smarter, not harder.
"An extra pair of hands, working on your business to help make it grow" – unknown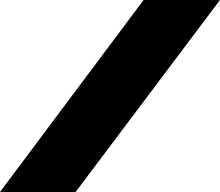 9 Reasons to Hire a Virtual Assistant
Grow your online visibility.
Better service for YOUR clients.
Be able to unload tasks that you don't like. 
Help scale your business to where you want it to be. 
Flexible contract and work conditions.
Virtual means you have no overhead.
Track invoices, payments, and expenses easier.
Help get your CRM and onboarding automated.
Give you the opportunity to have a break!
Let's Chat
Want more information, but not sure what?  Let's have a FREE consultation and find out how we can work together!